FREE SHIPPING OVER $35 / ORDERS SHIP 3 BUSINESS DAYS OR LESS! / SAME DAY SHIPPING $3.99
<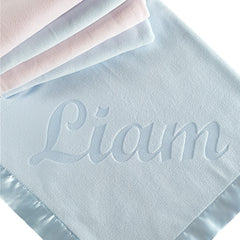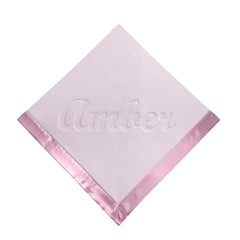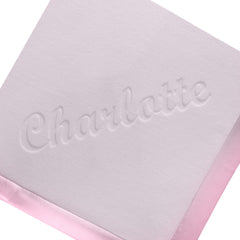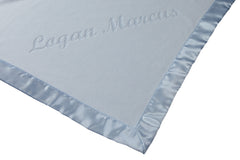 >
Personalized Newborn Baby Blanket, One Line
$ 24.95
If you're a parent who is looking for a classic and customized baby blanket, you've come to the right place. The script font creates the perfect baby blanket that you can cherish for a very long time. Plus, the blanket is made of a super-soft fleece so your baby will never get cold.

Wrap your newborn in something special as you bring them home from the hospital. Then you can use the blanket as a keepsake so you can remember that day for the rest of your life. It's always nice to have a physical reminder of such an important moment.

This soft baby blanket also makes a wonderful gift for any occasion. Consider giving it as a baby shower gift, a birth gift, a welcome home gift, or a gift for another significant event. You can also gift this blanket
just because!

The elegant design makes this blanket ideal for baby room décor and as a prop for a newborn photo shoot. The opportunities for this blanket are endless, especially when it comes to customization.

You have one line of text to customize this luxury blanket. Customizing it with the baby's name is always sweet. This could be their very first personal item, and when you include their name, you know it will always be special.

Features:
-Comes in pink and blue
-Script text design
-One line of custom text
-36 inches by 36 inches
-200 gsm fleece with satin trim

A baby blanket has the opportunity to become a comfort item and an important childhood memory. Buy this custom blanket to make those memories extra special.