FREE SHIPPING OVER $35 / ORDERS SHIP 3 BUSINESS DAYS OR LESS! / SAME DAY SHIPPING $3.99
<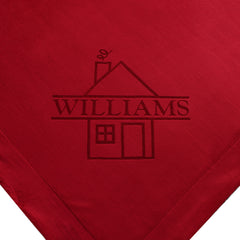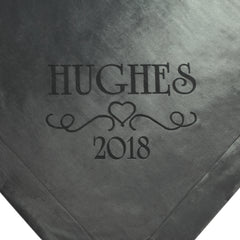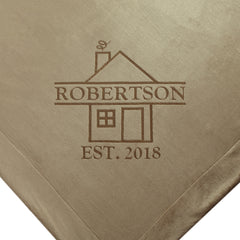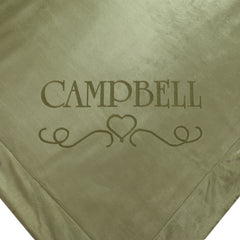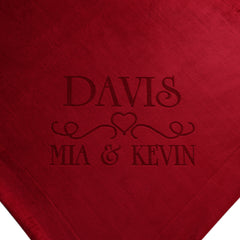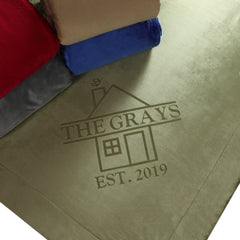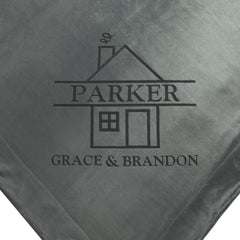 >
Personalized Home Throw Blanket
$ 49.95
Personalized Home Throw
Select Color and Custom Options!
Never fades, just like the love it represents, family names are permanently displayed on these beautiful blankets. This sherpa throw blanket is the perfect way to celebrate a housewardming, wedding, anniversary, bridal shower, engagement, Christmas or just thrill your partner with a gift that says how much they mean to you!
Every day will be an opportunity to remember home and family with these functional gifts presenting your customization on a micro mink and cozy lambswool sherpa couch throw. Concealed zipper hem in corner.
They will remember you when nights get chilly as they snuggle up with this custom gift watching tv on the couch or reading their favorite book.
A super soft throw is an excellent housewarming gift personalized with the name of the family or, for newlyweds, the perfect wedding present.
An anniversary gift to be admired whether it is the 1st, 5th, 20th, 30th, 40th or even the golden 50th!! This custom blanket is a gift that all ages will enjoy.
Multiple colors!
Pick the color that will best fit the home decor of your house!
Silky smooth micro mink fabric on the outside with faux lambswool sherpa on the inside for maximum comfort.
Free Personalization!
A keepsake piece customized just the way you want - name and date are great choices, but you decide what you want - and delivered fast!
Blanket Dimensions:  50 inches x 60 inches
Care:  Machine wash and dry
Goes Everywhere
Great for the couch, rocking chair or at the foot of the bed for an extra layer, when needed.